Latest News
Season Subscriptions
Become a Valley Rep Subscriber to see our entire 2014-15 season at a discounted price. Click here for more information.
The Whipping Man, October 2014
Upcoming Production 
A Hometown Holiday Musical
December 5-7, 12-14, 19-21
Directed by Benjamin Tissell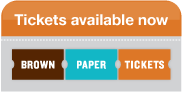 Join our Mailing List
To be the first to know about all upcoming VRT events and auditions, join our mailing list!
Click HERE to join!
Like Us! Follow Us on Facebook.